SEMMA Annual General Meeting
The SEMMA 16th Annual General Meeting
and Networking Evening
Event Details
Date:    Tuesday 27th August 2019
Time:    5:00pm – 7:00pm
Place:   National Centre for Synchrotron Science
              Australian Synchrotron,
              800 Blackburn Road, Clayton VIC 3168
Cost:    Free
RSVP:  Tuesday 20th August 2019
Dress:  Business Casual
This event is a great opportunity to meet and network with SEMMA members as well as other distinguished guests and representatives of our many alliance partners – whilst enjoying some refreshments
SEMMA's long-term supporter – The Australian Synchrotron – will once again host this year's AGM event alongside our major sponsor, Crown Property Services
During the formal part of the evening, you will hear an overview of the future activities and direction of SEMMA and our key priorities in the manufacturing and political landscape.
We would like to announce that this will be Adrian Boden's final AGM as Executive Officer of SEMMA. After over 6 years of SEMMA leadership, Adrian will be passing the torch in order to pursue other projects and activities, while leading his club Squash Melbourne to glory.
Don't miss this AGM if you would like to say goodbye to Adrian and wish him well on his ventures. Guests will also be introduced to the incoming EO.
Please read on to learn about our Awards Presentation and Information Pop-up Stands!
Event Schedule:
4:30pm
Doors Open
4:45pm-5:00pm
Sign-in and badge collection
5:00pm-6:00pm
Formal Meeting (Auditorium)
6:00pm-7:00pm
Networking, Canapes and refreshments served
7:00pm
Event Concludes
15 Year Member Awards
This year we will be honouring our members who have supported SEMMA for 15 years and above. We are proud to have 20 members who supported our organisation since the early days and are active, contributing members of the South & East manufacturing community.
We also wish to acknowledge the City of Greater Dandenong who have been our valued patron for over 15 years. 
Please come along to celebrate our members as we award them with a trophy.
Our Recipients:
Australian Precision Technologies                            Jayco Corporation
Australian Rollforming                                                Jenkin Bros. Engineers Australia
Bainbridge Engineering Vic                                        John Berends Implements
Britannia Metal Industries                                          Laser 3D
Chisholm Institute                                                        M+K Lawyers Group
Corex Plastics                                                                 Pump Technology
dormakaba                                                                      Selectricity
Ductmakers                                                                    Sullair Australia
Hilton Manufacturing                                                  Tycab Australia
Horizon Global                                                              UNeek Bending Co.
A number of major projects are currently underway in Greater Dandenong, with the ones most affecting manufacturers and businesses including the removal of level crossings and the connection to the National Broadband Network.
We have invited both Major Road Projects Victoria (MRPV) and nbn Co. to attend the AGM to answer our members' burning questions. This is a great opportunity to speak face to face with a knowledgeable representative who can provide you with individual advice and information and inquire about updates affecting your business.
Visit their pop-up stands in the Networking area after meeting concludes.
Major Road Projects Victoria (MRPV) is a dedicated government body – under the Major Transport Infrastructure Authority – responsible for planning and delivering major road projects for Victoria.

MRPV oversees the delivery of major road projects around metropolitan Melbourne and regional Victoria. MRPV projects include new roads, road widenings, new bridges and major freeway upgrades – including the Mordialloc Freeway and South Eastern Roads Upgrade.

MRPV is building better connections for Victoria, helping to reduce congestion and travel times, improve safety, and improve the roads Victorians rely on every day.
The rollout of the nbn™ broadband access network opens up opportunities for businesses. With this significant upgrade comes a number of changes, transitions and migrations.

It is important to understand and plan for these, not only to help mitigate any risk of disruption, but to maximise the opportunity such changes can bring.

Speak with a representative from our new team at business nbn™ who can answer your local queries and recommend solutions. Our team is poised to help service providers meet the varying requirements of Australian businesses – from sole traders and middle-sized businesses to enterprise level companies.
Sponsored by SEMMA Member Crown Property Services
With our host sponsor The Australian Synchrotron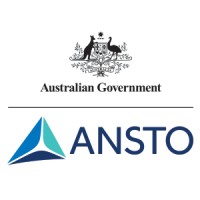 Sponsors Wanted!
SEMMA are seeking sponsors to support our biggest event of the year.
If you're looking for an easy way to raise your company profile in front of our audience of manufacturers, associates, politicians, councils, defence, research institutions, industry leaders, experts and other manufacturing stakeholders… 
Let us help!
How our sponsors benefit:
 Flexible sponsorship to suit your budget

 VIP meet and greet

 Subsidized Membership subscription

 Acknowledgement before, during and after the event

 Guest speaker slot

 Your company featured in write-ups

 Distribution of your promotional material
For more information or to receive our sponsorship information pack, please email beverly@semma.com.au